The photographs on this page do not represent one or more related families; instead, they include pictures of general community interest, or of unknown Moultrie citizens.
The photos which are surrounded by a border are large, and reduced images are shown on this page.
Click on these photos to see the full-size version.





GROUP PORTRAIT, MOULTRIE COURTHOUSE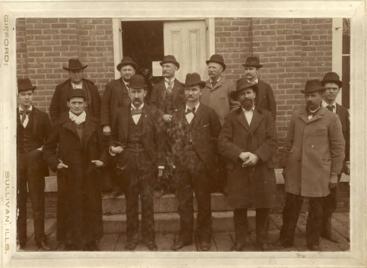 The gentlemen in this portrait posed in front of Moultrie County's second courthouse, built in xxx and demolished in order to build the current seat of government. I believe that they are Moultrie officials, but have not been identified with the possible exception of the man, fourth from left, in the front row; he may be Sherrif xxx Fleming This picture was taken in 1913.

Submitted by Ceridwen Attwood -





UNKNOWN SULLIVAN MAN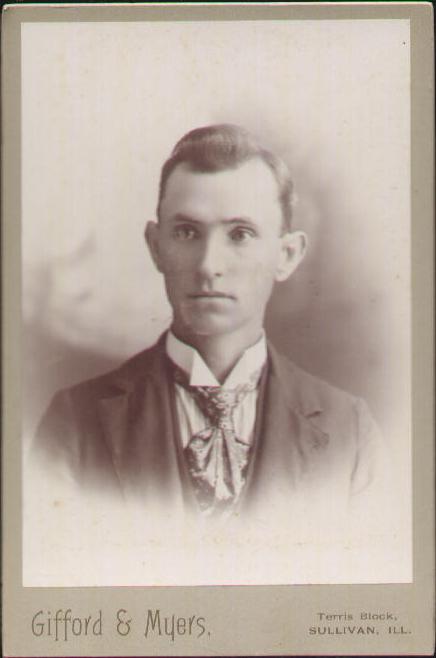 His residence is presumed to be Sullivan because this portrait was taken there, though he may have lived elsewhere.