All of the photographs on this page sent in by Eve Weeks

LOVINGTON SCHOOL CHILDREN
Year Unknown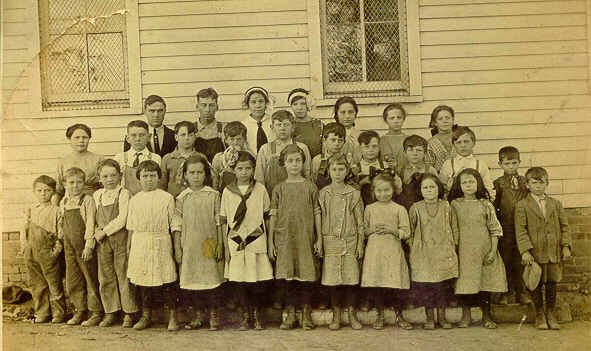 The only information I have on this photo is a note written on the cardboard backing of this photograph by Sue Prudence Weeks (daughter of Jesse Lee Weeks and and Sallie Ann Wyatt, sister of Rush Borbin Weeks, who married Zona Adkins.
Her note reads:
Betty Weeks (Will's dau.) first row - light dress, dark tie and belt;
Jack Weeks - 2nd from left;
Bob Weeks - 6th from left, 2nd row.
Betty, Jack and Bob Weeks were the children of Ina Adkins and William Bailey Weeks, sister and brother of Zona and Rush. Ina and Will had six children who were raised by Ina's mother after Ina died in 1916 and Will in 1923. These children were very close to the four children of Rush Corbin Weeks and often spent time together.

Can anyone else identify any of the other children?



ADKINS BROTHERS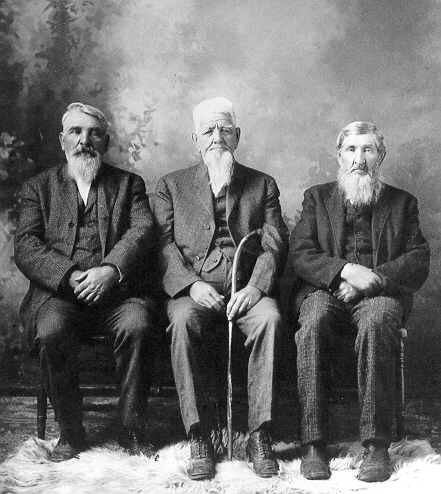 (l-r) George W. Adkins, Rodney Adkins and Stanton Adkins, sons of Stanton Adkins and Anna Timmons.





ADKINS FAMILY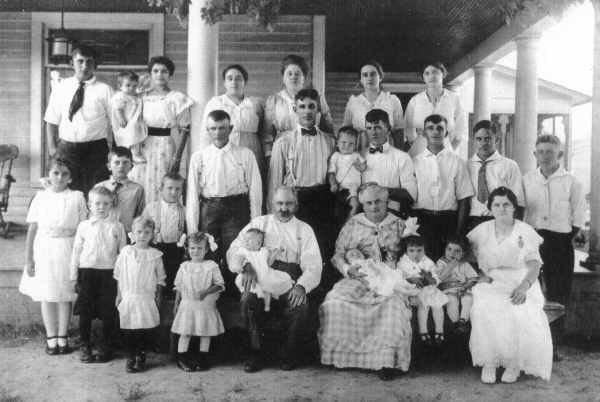 The Adkins family gathers on the front porch near Lovington, Illinois, 1916. Front row (l-r): Laura Evelyn Adkins (baby in arms) William Stanton Adkins, William Franklin Alexander (in lap) Laura Ann Myers, Mildred Doris Adkins, Fred Vernon Alexander, and Jennie Mae Adkins Alexander. Second row: Robert Adkins Weeks, James Morton Weeks, William Bailey Weeks, James William Salling, Rush Corbin Weeks, Jr. (held by his father) Rush Corbin Weeks, Sr., Ora Vernon Alexander, William McKinley "Guv" Adkins, Frank Adkins. Back row: Rodney Adkins, Floyd Ater Adkins (in mother's arms) Ruth Ater Adkins, Ina Adkins Weeks, Myrtle Adkins Salling, Zona Adkins Weeks, and Ruby Johnson Adkins.





LAURA ADKINS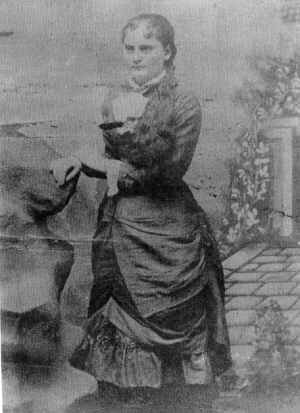 Laura Ann Myers Adkins (1864-1944), daughter of Will Myers and Sarah Elizabeth Earp. She and Will Adkins married in 1885 in Moultrie County, IL at the residence of H.L. Lehman. They had seven children.







MYERS FAMILY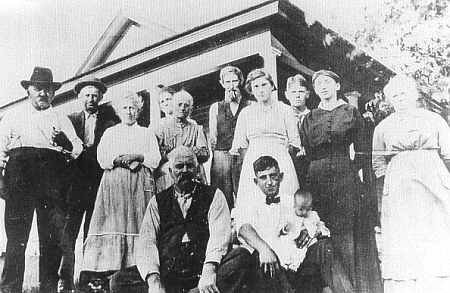 A Myers family reunion in Nebraska, 1916. Kneeling in front (l-r) Silas Benjamin Clauson, Rodney Adkins holding baby Laura Evelyn Adkins (Burcham). Standing: William Stanton Adkins, Benjamin S. Clauson, Rose Myers, Leona Clauson, Sarah E. Myers Clauson, William B. Myers, Jr., Clara Clauson, Junior Will Myers, Ruby Johnson Adkins and Laura Ann Myers Adkins.
(The Myers were also a Moultrie Co. family!)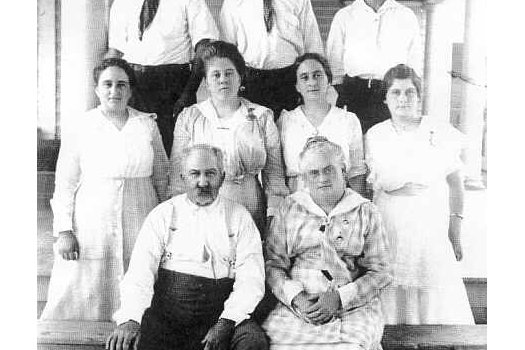 WILLIAM STANTON and LAURA MYERS ADKINS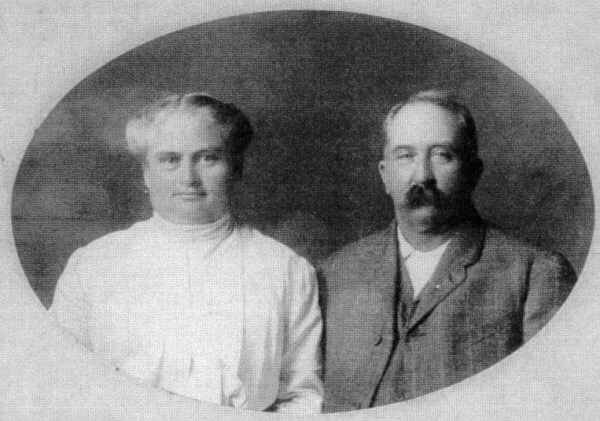 The original photo is glued to the back of a pane of glass.







W.S. ADKINS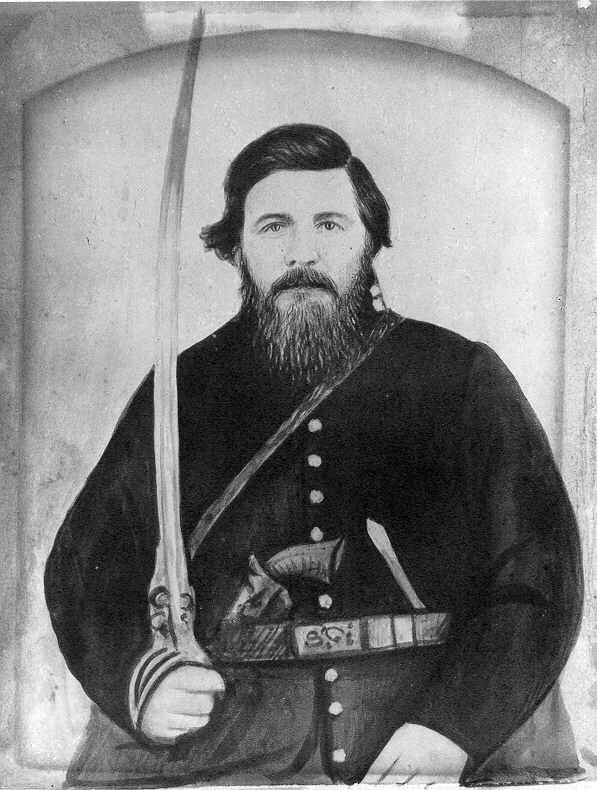 Stanton Adkins in his uniform - have no idea whether it's his Union Army uniform or a militia outfit.
Can anyone help out on this?