All of the photographs on this page were contributed by Michelle Nelson

Related family: Hyman, Jeffers, Jones, Kirkland

Some of the subjects in these portraits have not been identified, and any help in this regard that you can provide is appreciated.

Photos with a heavy border can be viewed at full size by clicking on them.










THE AMOS AND MARY JONES FAMILY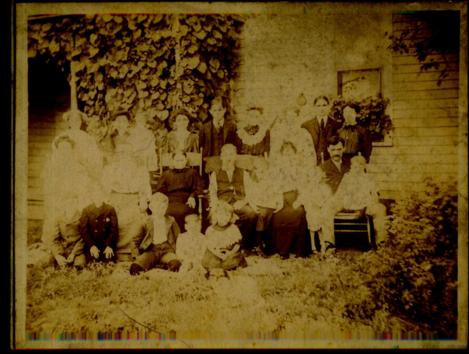 The Amos Jones and Mary Anne Steele Jones family. Mary and Amos are seated in the middle, and the couple in the right rear are Alva and Stella Kirkland Jones. The others are unidentified.








THE AMOS AND MARY JONES FAMILY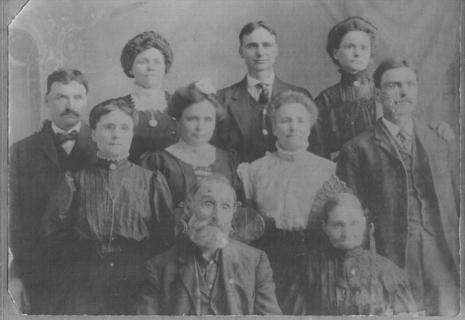 Front Row: Amos Jones, wife Mary Anne Steele Jones

Second Row: Francis Anna Jane (Jones) Jeffers Lillis (Jones) Oliver Lucas Mary Florence (Jones) Hyman Joseph P. Jones (tentatively identified)

Third Row: William W. Jones (tentatively identified), Alva Jones (other male).
The two women in last row are known to be Clara Sena Elzine (Jones) Stevens and Nancy Margaret "Maggie" (Jones) Wallace; however it is not known which is which.









AMOS JONES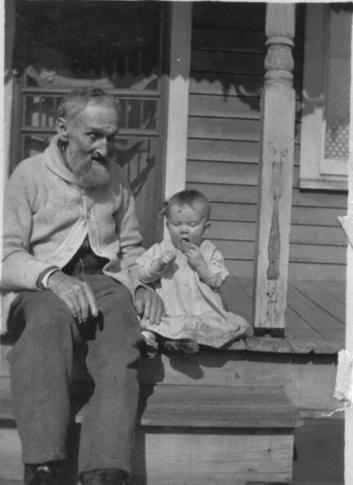 Amos Jones with a child identified as Mary (possibly the daughter of Amos's son William).








MARY AND JANE JONES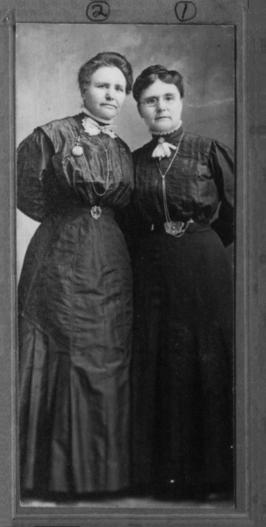 Two daughters of Amos and Mary Anne Jones: Mary Florence Jones Hyman and Francis Anna Jane Jones Jeffers (commonly known as Jane).








ALVA AND STELLA KIRKLAND JONES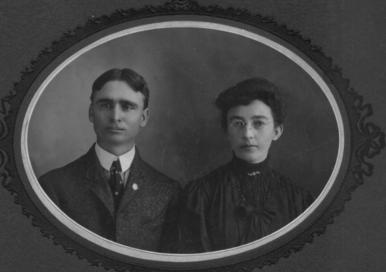 Unidentified couple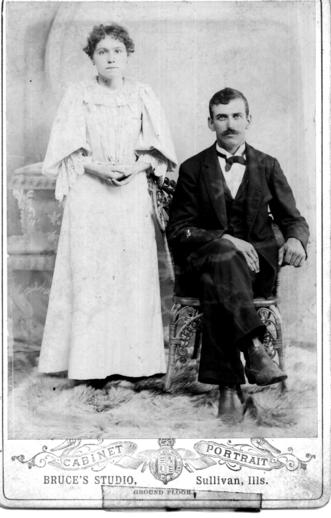 The photo of the young couple may be Francis Anna Jane Jones and her husband Isaac "Ike" Jeffers, married March 7, 1877 in Moultrie County.








Unidentified man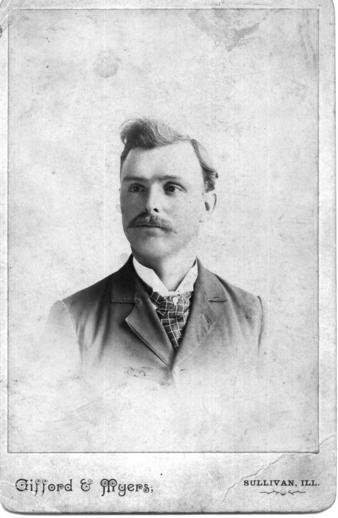 Research on the type of photo suggests that the rounded corners would have been after 1871 and head shots were common 1866-1875.