Ed Adams in Eureka, Kansas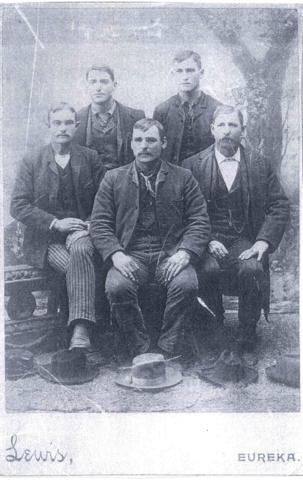 Edward Adams in Eureka Kansas (on the left, in striped pants). He was born in 1858 in Jonathan Creek. After moving to Kansas, he is said to have run a saloon with a partner in Eureka. One if the men in this photo is supposedly Frank James of the James Brothers Gang. Edward was my greatgrandfather. His son James Hamilton Adams was my grandfather.Edward is the man with the striped pants.

(Note: if Frank James is indeed in the photo, he is probably the man on the right in the rear.)





James Hamilton Adams family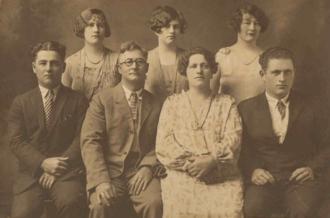 The James Hamilton Adams Family of Arthur IL.

Front row, Ferd, James "Hammie", Elizabeth Stoller Adams, and my father James Edward Adams.
Back row, Vira Adams Garrett, Mary Emily Adams Stout and Lucille Margaret Adams Vaughn.

James was the son of Edward and grandson of Thomas N.(Nutter ?) Adams, b.1814 Sussex Co DE.