Home of Elmer and Mary Jane Million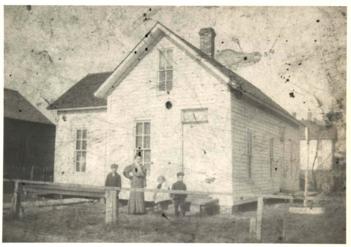 On the left is my Uncle Merlin Million b.1908 in Missouri, my Grandmother Mary Jane 'Jennie' Million b. 1876 in Union, Mo., my Mother Mabel Million b. 1912 in this house in Lovington, my Uncle Russell Million b. 1910 possibly in Mound, Effingham Co.

Two older Uncles, Mont b. 1894 in Lovington, Lawrence b. 1899 in Lovington, and my Aunt Nina b. 1903 in Lovington are not shown. My Grandfather Elmer Million b. 1869 in Lovington d. 1931 in Lovington not shown. The twins, Vera and Violet were born in this house in 1917.





Elenor Foster and Albert Million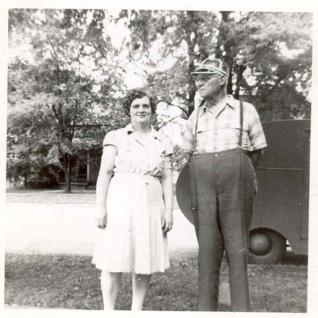 Albert was the son of William and Ann Million.





Lovington Class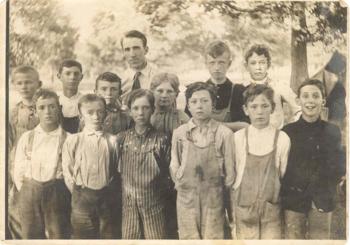 Donald Menzel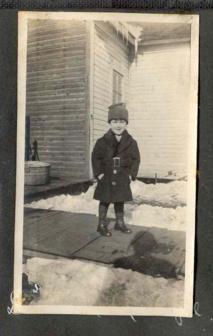 Bud Miksell and Donald Menzel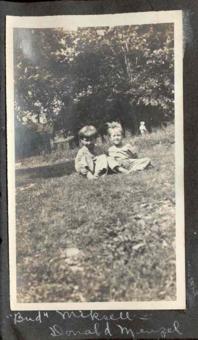 Mary Miller, Mary Jurick, and Maude Miller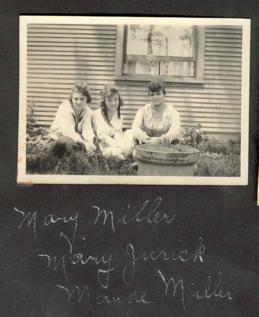 Mary Miller and Gladys Kestner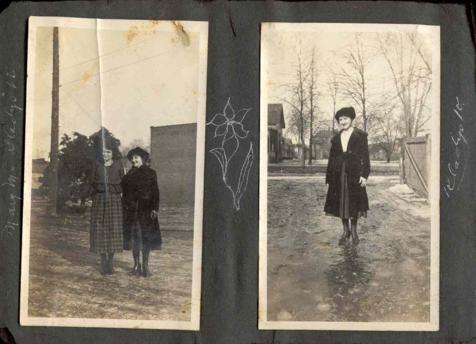 Collett Million, Treva Million Cope, and John Cope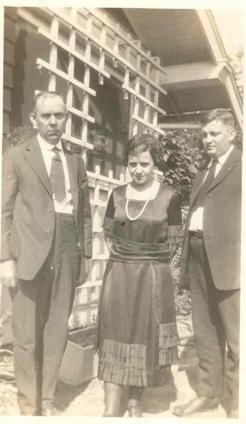 Treva was the daughter of Collett and wife of John.





Reba Mock and Gladys Kestner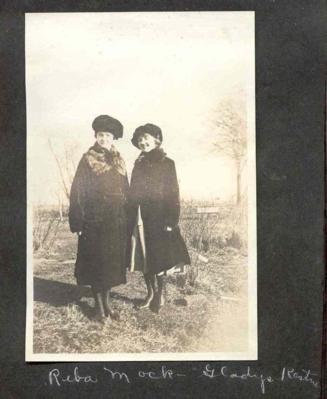 Nina Million, Nellie Bricker, and Elenor Wood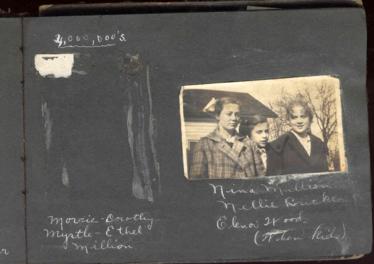 Left: Missing photo of Morrie, Dorothy, Myrtle, and Ethel Million; Right: Nina Million, Nellie Bricker, Elenor Wood





Wood Children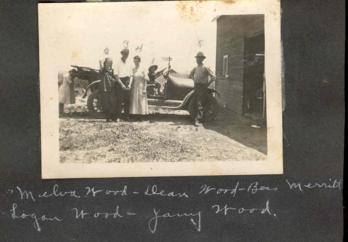 Left to right: Melva Wood, Dean Wood, Bess Merritt, Logan Wood, Larry Wood





Dean Wood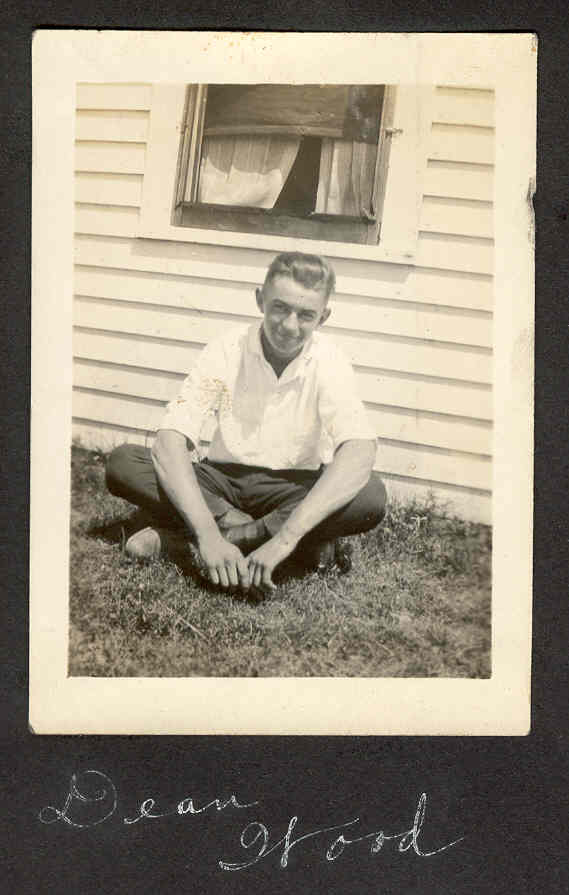 Album of Elenor Wood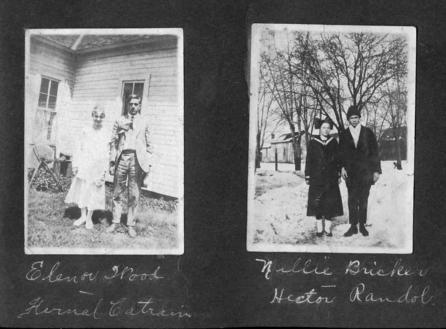 Left: Elenor Wood and Hernal Batrain; Right: Nellie Bricker and Hector Randol





Elenor Wood with Friends and Relatives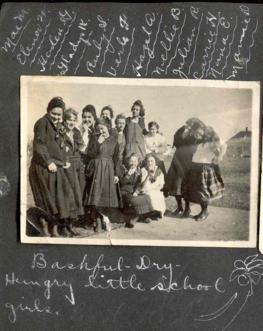 "Bashful -- Dry -- Hungry little school girls"

Left to right: Mae M., Elenor W. (Wood), Gladys K. (Kestner), Ruby S. (Shipman?), Verle F. (Foster), Hazel A. (Aldridge), Nellie B. (Brisker), Julian R. (Roland), Carrie H. (Hout), Nina E. (Ellis?), Mamie D. (Dial?)





Elenor Wood and Pals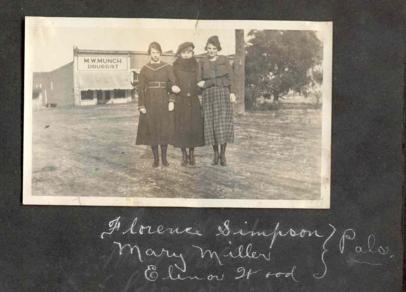 Florence Simpson, Mary Miller, Elenor Wood

This photo was taken in Lovington on Broadway, looking north toward State.





Elenor Wood Photos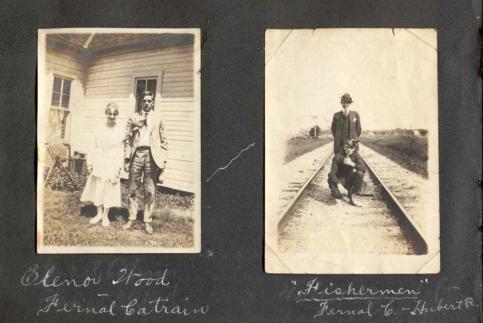 Left: Elenor Wood, Fernal Catrain; Right: "Fishermen" -- Fernal C. (Catrain), Hubert R. (Randol)





Helen Wood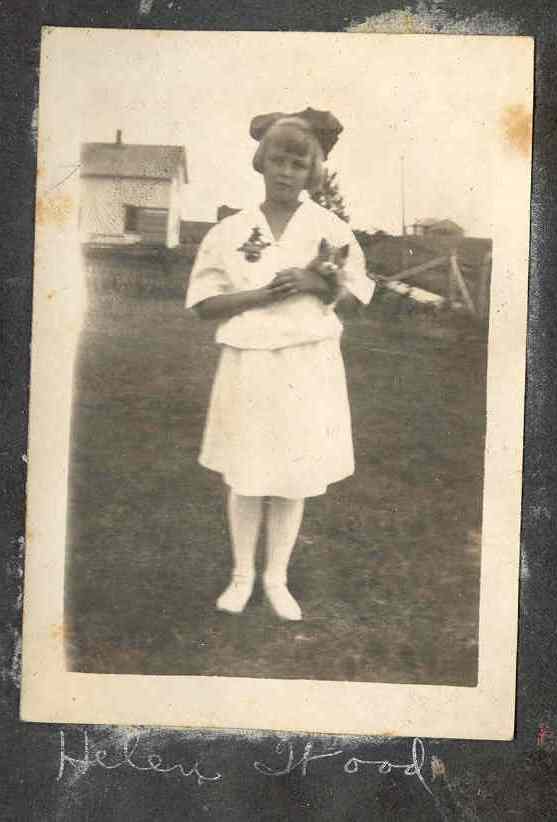 Melva Wood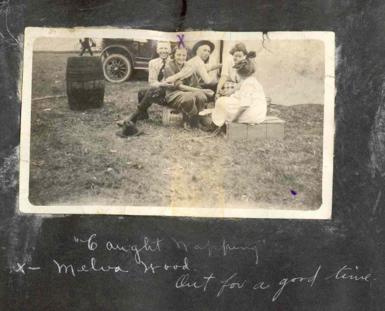 "Caught Napping"

Second from left (marked with an 'X'): Melva Wood. The others are unidentified.





Melva Wood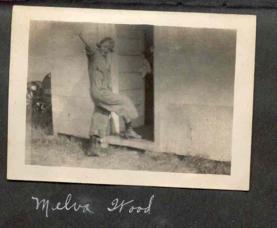 Melva Wood's Class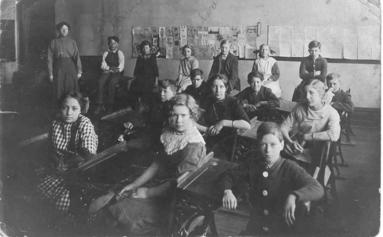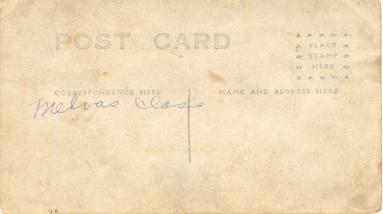 Melva and Dean Wood are in the last row; Dean is second from the left, next to the teacher, and Melva is in the center of the row.





William Wood, Donald Menzel, and Estella Wood