All of the photographs on this page sent in by
Joe Harris
Related families are Dunscomb, Foster, Harris, Wood.
The photos which are surrounded by a border are large, and reduced images are shown on this page.
Click on these photos to see the full-size version.





DUNSCOMB, FOSTER, and WOODS FAMILY PORTRAIT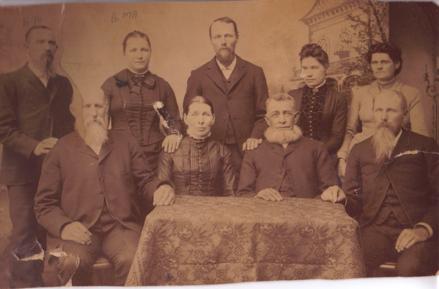 This picture was probably taken in the 1800's
Top Row: Joseph Hays Foster, Emma Sophia Dunscomb Foster (twin), Emery Orren Dunscomb (twin), Ruth Dunscomb, Elvira Dunscomb.
Bottom Row: Richard Dunscomb, Lucy Dunscomb Wood, Samuel Wood, Dick Dunscomb.






JOSEPH HAYS and EMMA FOSTER FAMILY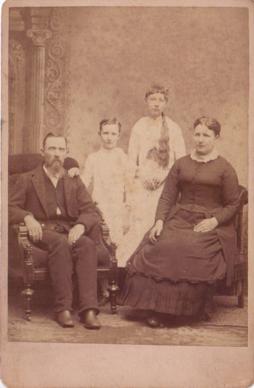 Joseph Hays Foster Family, early 1880's
Left to right: Joseph Hays Foster, Lela, Nora, and Emma Dunscomb Foster.





LELA FOSTER HARRIS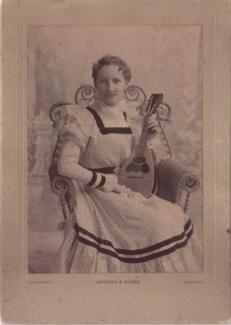 Lela was the daughter of Joseph and Emma Foster, and the wife of George W. Harris.





GEORGE W. HARRIS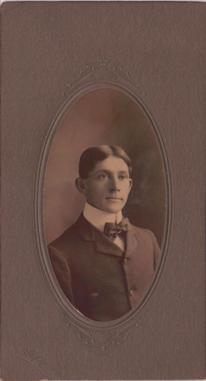 George was the son of Joseph and Sarah Harris.