ARTHUSA MANDELL NICHOLSON FLOREY JENKINS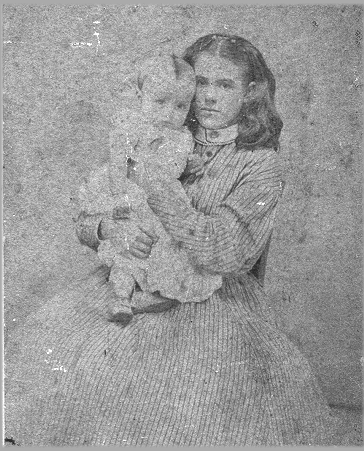 Arthusa was the daughter of Jeremiah J. Nicholson and Lucinda Logan of Dora Twp, Moultrie Co. She first married Andrew Jackson Florey, then she married John William Jenkins. She is holding her son, John Andrew Florey, my grandfather.

Submitted by: Pat Hageman

Four Generations of Weltons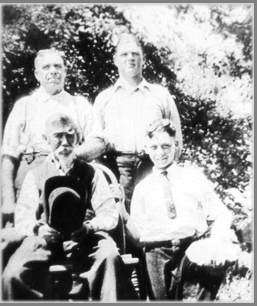 Seated is Andrew Foster Welton, son of Cyrus Welton and Eleanor Foster. Behind Andrew is his son, James Columbus Welton. To James' left is his son, Ora C. Welton, and kneeling is Ora's son, Lewis Welton. This picture was taken in the early 1900's.

Submitted by: Pat Hageman

Four Generations of Weltons

Laura Florey and Joe Smith
On the back is written--Aunt Laura was a Florey before she married Joe Smith. Joseph's parents were Wesley White Smith and Nancy Mitchell (daughter of George Mitchell and Jane Cathey). They moved to Sutton, Nebraska about 1907-08.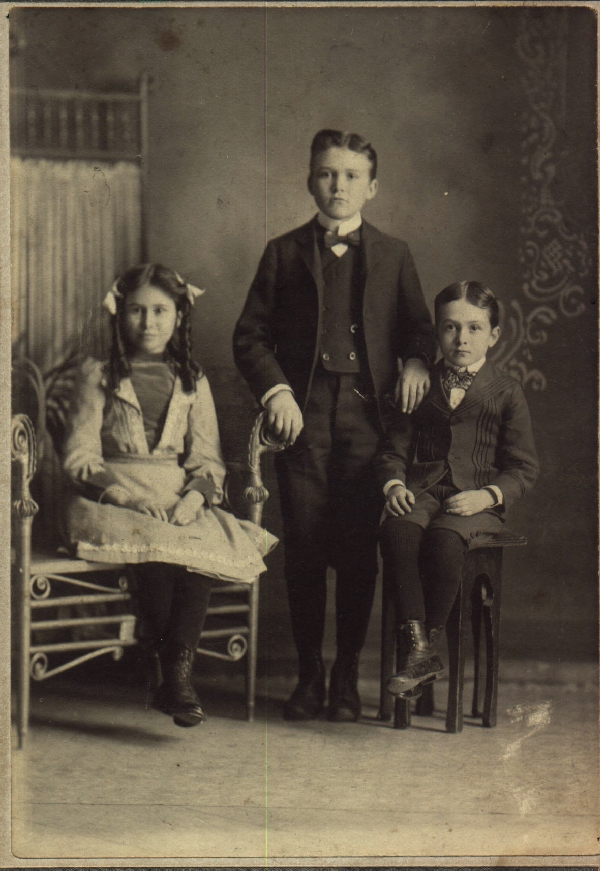 Clarence, Anna&Jess Peck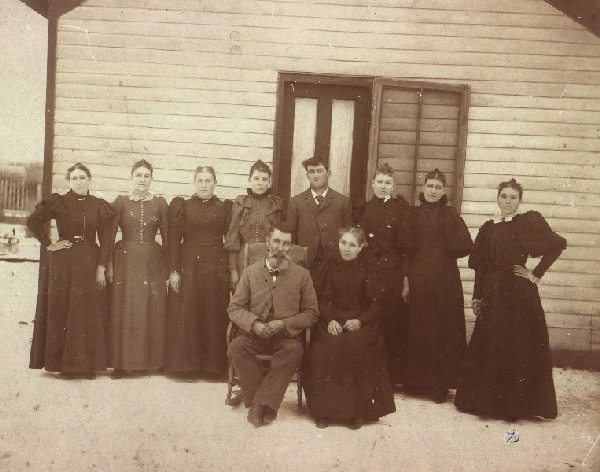 Susan Florey Family with Susan on the far right.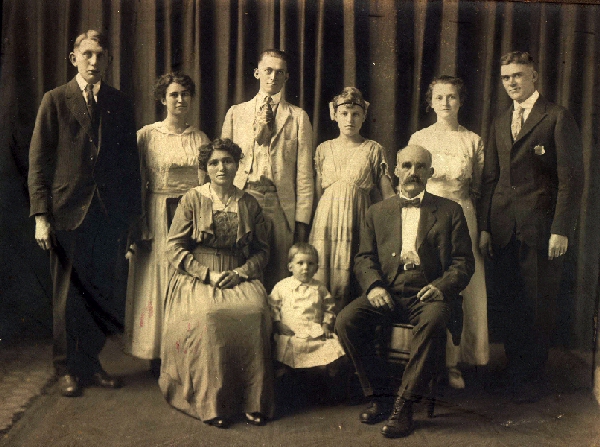 Anna Peck Hitchens and Less Hitchens on the left back. Possibly the man in the middle is Jess Peck, and didn't Frank have a younger daughter? I am not sure of this family. Sorry about the misprint.